About
A Long Story Made Short
What is ACT? ACT is an acronym for "Anglicists' Contemporary Theatre". Scuttlebutt is that ACT has its roots somewhere in the twentieth century. Although the stage was dark for a few years, ACT has, overall, remained active since its inception.
Participants are from all over the world and their fields of study are not limited to English. Students from all over Germany and countries such as the United States, Bulgaria, Croatia, Turkey, Australia, Greece, Ireland, the Czech Republic, India, and Russia have all found a home on the ACT stage. ACT has been fortunate enough to use the talents and expertise of students studying Informatics, Business and Economics, Humanities, Modern Languages, and virtually every other discipline offered at the Universität des Saarlandes.
---
BLACTBOX Fringe Theatre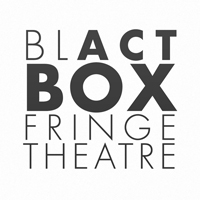 Since the 1960s, ACT has been entertaining the residents of the Saarland with comedies and dramas. Lately we have been putting on a main show each semester, sometimes full length plays and sometimes a series of short one-act plays. These plays are supported by a number of actors and a sizable crew led by the director: Fringe theatre. Fringe theatre is a term coined by the Edinburgh Festival Fringe and it refers to theatre out of the mainstream. BLACTBOX is actor-led theatre, allowing for a small group of actors to work on an independent project.
Location
Where to find us
ACT rehearses regularly on campus at the Universität des Saarlandes in Germany's southwestern tri-state area of Saar-Lor-Lux.
Rehearsals:
Once a week, also tech & dress rehearsals on weekends, esp. before opening nights
Location:
Theatersaal der UdS
Venues:
Theatersaal der UdS, Aula der UdS, Schlosskeller (ISTF 2010)